Luxury Nile River Cruises | A Detailed Guide
Contents
If you are looking for a river cruise filled with magnificent landscapes, ancient wonders, and luxurious comfort, look no further than Luxury Nile River Cruises. Embark on a remarkable journey through Egypt's iconic waterway for an unforgettable experience in the comfort of a world-class cruise ship.
Let's find out more about what's included in a luxury Nile river cruise and why it is one of the best ways to experience the wonders of the Nile River.
What Is a Luxury River Cruise?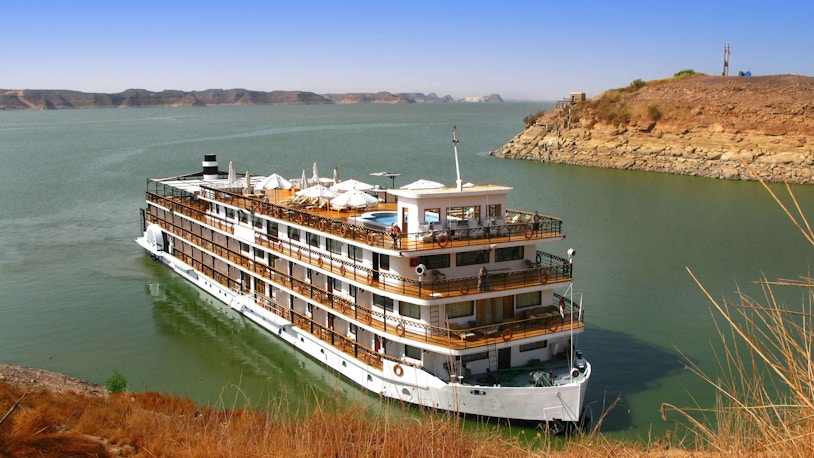 A luxury river cruise is a unique cruise experience that combines the tranquility of a river journey with the opulence of a five-star hotel. Glide along the legendary Nile River, bask in the warm Egyptian sun, and enjoy the breathtaking landscapes. A luxury river cruise offers all the comforts and indulgences you could imagine, including:
Gourmet Dining: Indulge your taste buds with delectable culinary creations prepared by world-class chefs while enjoying breathtaking views.
Unparalleled Service: The attentive and highly trained crew members ensure all your needs are met by providing personalized service and creating a warm and welcoming atmosphere.
Onboard Amenities: Luxury cruises boast an array of amenities to enhance your experience, like live entertainment, buffet dining, and more.
Why Choose a Luxury Nile River Cruise?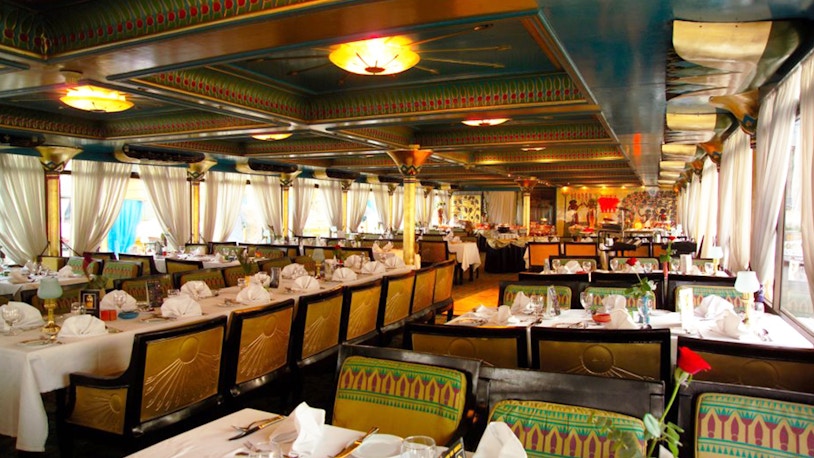 Unparalleled Views: As you cruise along the Nile River, you'll be treated to ever-changing landscapes that are nothing short of mesmerizing. From lush green riverbanks to golden desert vistas, each moment offers a new and captivating view.
Intimate and Relaxing Experience: Luxury Nile River cruises are generally smaller, allowing for an intimate and peaceful journey. You can unwind and enjoy the tranquility of the river while observing the beauty of your surroundings.
Convenient and Hassle-Free: A luxury Nile River cruise takes care of all the logistics, ensuring a stress-free experience. From hotel transfers to guided excursions, everything is perfectly organized, allowing you to focus on enjoying your time onboard.
Culinary Delights: Luxury Nile River cruises offer a gastronomic journey, providing the finest Egyptian and international cuisines. Savor exquisite meals prepared by talented chefs while enjoying stunning river views.
Luxury Nile River Cruise Ticket Explained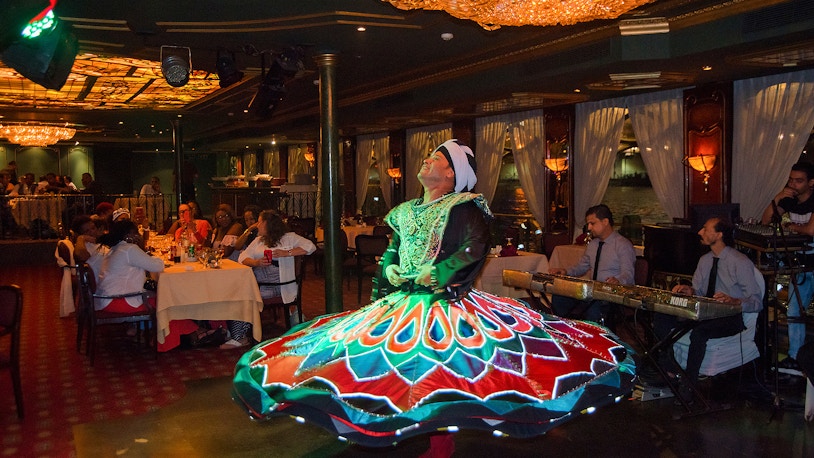 Experience a unique combination of the sailing on the Nile River on a luxury boat. Enjoy a delicious buffet with Arabic desserts and beautiful cultural entertainment on board as you set sail from Old Cairo to New Cairo on the Nile. Your ticket will also include free hotel transfers to ensure the utmost convenience. Don't miss the chance to have the most incredible experience of your life.
Duration: 4 Hours
Guided Tour: Yes
Highlights of the Nile River Cruise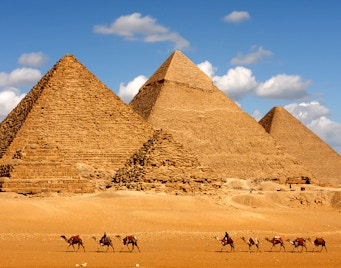 The Great Pyramids of Giza
Marvel at the iconic pyramids that have stood tall for over 4,500 years. These magnificent structures are a testament to the ingenuity and skill of the ancient Egyptians.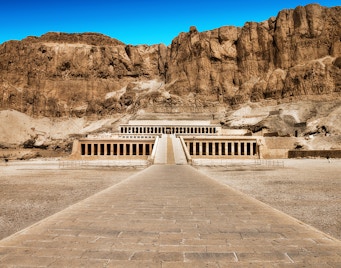 Valley of the Kings
Explore the ancient burial site of pharaohs from the New Kingdom period. Unearth the mysteries of the past as you venture into elaborately decorated tombs, like the tomb of Tutankhamun.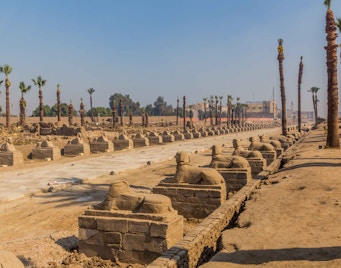 Avenue of Sphinxes
This avenue was once lined with hundreds of sphinx statues, symbolizing power. Today, although many sphinxes are missing, the remaining ones evoke a sense of mystery and fascination.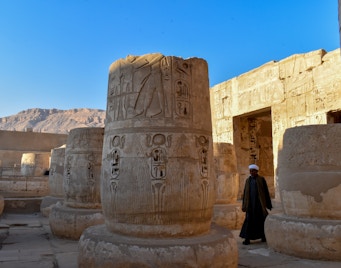 Medinet Habu
Built by Ramses III, this architectural masterpiece boasts intricate carvings, colorful reliefs, and well-preserved wall paintings depicting scenes of ancient Egyptian life.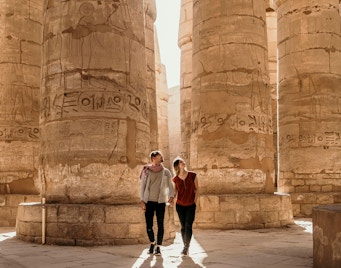 Luxor Temple
Step back in time as you visit Luxor Temple, a grand temple complex dedicated to the Theban Triad of Amun, Mut, and Khonsu. Admire the colossal statues and intricate hieroglyphics that adorn this impressive structure.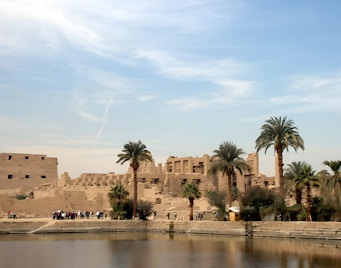 Karnak Temple
You will be awe-struck by the sheer scale and grandeur of Karnak Temple, one of the world's largest temple complexes. Walk through its majestic halls, marvel at the towering obelisks, and soak in the ancient history.
Colossi of Memnon
These are two massive statues that have guarded the entrance to the now-lost temple of Amenhotep III for over 3,000 years. Remember to capture a photo with these guardians as they stand as silent witnesses to Egypt's glorious past.
Temple of Hatshepsut
This temple is a testament to the power and ingenuity of Queen Hatshepsut. Marvel at the intricate reliefs and hieroglyphs that adorn the temple's walls, depicting the life and achievements of the remarkable queen.
Onboard a Nile Luxury Cruise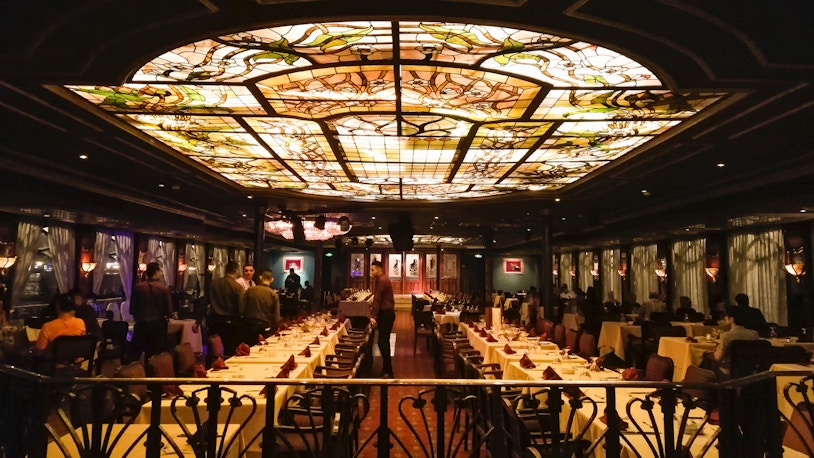 Elegant Dining: Enjoy your meals in elegant and sophisticated dining rooms with breathtaking views of the Nile River. The beautifully set tables and attentive service create an ambiance that enhances your dining experience.
Delicious Food: Indulge in a buffet offering a variety of delectable dishes prepared by talented chefs who skillfully blend traditional Egyptian flavors with international cuisines. Your meal comes accompanied by an Arabic dessert.
Belly Dance: Enjoy the graceful and mesmerizing belly dance on traditional Arabic music. The colorful costumes, choreography, and sheer artistry of the performers will leave you in awe.
Tanoura Dance: This traditional Egyptian folk dance is a true spectacle. Watch as the dancers, dressed in vibrant costumes adorned with colorful lights, whirl and spin in a wonderful display of skill and grace.
Sightseeing: Embarking on a luxury Nile River cruise not only offers a luxurious onboard experience but also provides the perfect vantage point to explore the breathtaking sights and landmarks along the river. 
Plan Your Visit
Timings
Embarkation
Hotel Transfers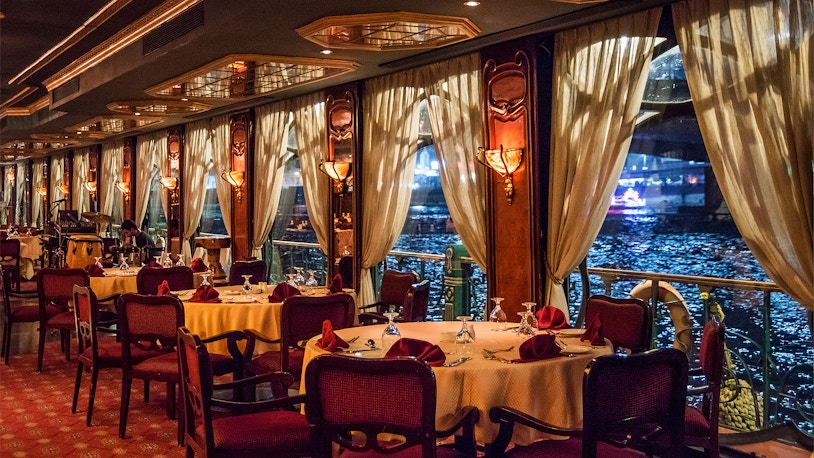 Departure: 6:30 PM
Duration: 2-3 Hours
Best Time to Go on a Luxury Nile River Cruise: The best time to embark on a luxury Nile River cruise is during the cooler months, from October to April. During this time, the temperatures are moderate, making it comfortable to explore the attractions and enjoy the outdoor experiences.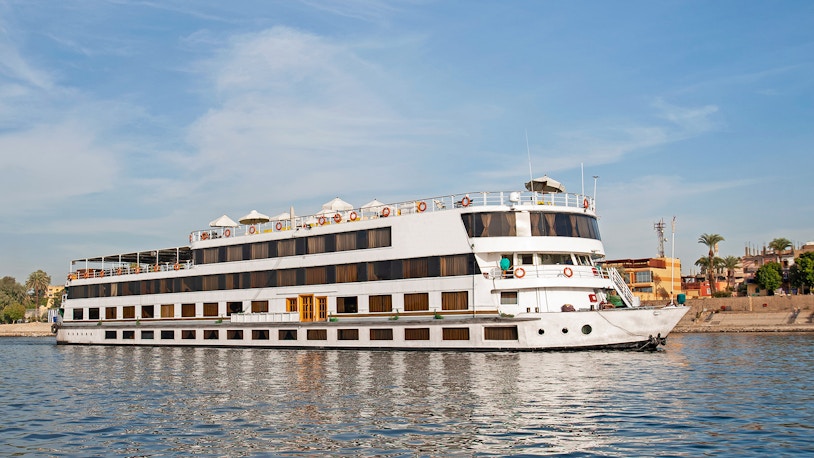 The starting point of your Luxury Nile River Cruise is Old Cairo, a city steeped in ancient wonders and vibrant charm. 
How to Reach Old Cairo?
By Air: The closest airport to Old Cairo is Cairo International Airport (CAI). From there, you can arrange a taxi or private transfer to the embarkation location. The journey takes approximately 45 minutes, depending on traffic.
By Train: If you prefer a scenic route, you can take a train from Cairo to Old Cairo. The train station is easily accessible and offers a comfortable ride. Upon arrival, a short taxi or ride-share trip will take you to the embarkation point.
Please Note: Routes and boarding points may change according to your preferred cruise. Please check your tickets for the most accurate information.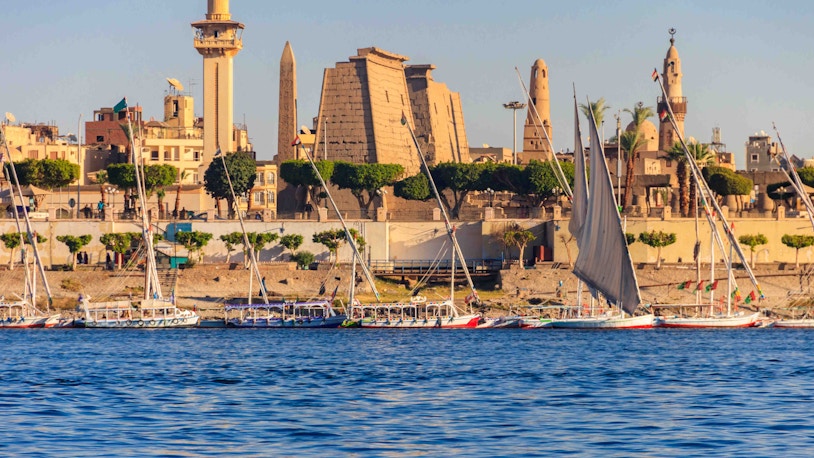 Your Luxury Nile River Cruise ticket includes the facility of hotel transfers for a seamless travel experience. Enjoy the convenience of being picked up from your hotel and transported to the embarkation point hassle-free. You also get a free transfer back to the hotel right after the cruise.
You will receive the details about the pick-up timing and location in advance before your cruise experience begins.
Frequently Asked Questions About Luxury Nile RIver Cruises
How do I book tickets for a Luxury Nile River Cruise?
When is the best time to go on a Luxury Nile River Cruise?
The best time to embark on a Luxury Nile River Cruise is from October to April when the weather is pleasantly mild and the tourist crowds are relatively low.
How much is the luxury Nile River cruise?
The luxury Nile River cruise ticket costs $74.70.
What makes a Luxury Nile River cruise special?
A Luxury Nile River cruise combines comfort and luxury with a Nile River cruise. It allows you to indulge in luxurious amenities while immersing yourself in the rich history and culture of Egypt.
What are the highlights of a Luxury Nile River cruise?
Some highlights of a Luxury Nile River cruise include visiting iconic landmarks like the Temple of Karnak and the Valley of the Kings and enjoying world-class onboard dining and entertainment.
Where do luxury Nile river cruises depart from?
Most of the Cruises depart from Old Cairo, but it is recommended to check your tickets for exact information.
Is a Luxury Nile River cruise worth it?
Absolutely! A Luxury Nile River cruise offers a once-in-a-lifetime experience, allowing you to explore the ancient wonders of Egypt in unparalleled comfort and style.
Can I cancel my luxury Nile River cruise ticket?
Yes, you can cancel your ticket up to 24 hours before the cruise and get a full refund.
Are there any discounts on luxury Nile River cruise tickets?
Yes, children between the age of 6 to 12 years can get discounted tickets.